For Pricing, Delivery, Product Information, Samples Contact SUN REP:
(800) 226-1055 • (813) 884-4805 • Fax (888) 85- SUN REP • Fax (813) 882-9149
---
Manufacturers' Information
---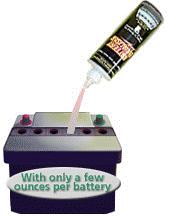 Battery Maintenance & Restorative Fluid.

Reduces Charging Time & Extends Discharge and Storage Time.
Information Sheet
[Orders must be case quantities - New Price List June 1, 2013]
---

AUTOMOTIVE, HARDWARE, HVAC & ELECTRONIC AFTERMARKET PRODUCTS:
Bulk Packaged & Point-of-Purchase Displayed Products: Battery Cables, Boxes, Cleaners, Connectors, Posts, Terminals & Accessories. Tools, Testers, Aftermarket Wiring Harnesses, Automotive Light Sockets, Fuses, Flashers, Cable, Tubing & more.
[Min, order $125.00 - Free Freight $750.00]
---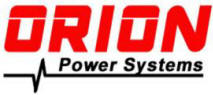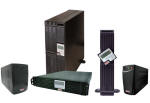 High Quality Power Conditioning & Protection Systems
Stand-by Products to True-Online UPS Systems, Power Distribution, Data Line Surge Protection, Power Management Systems & Software.
[Current Price Sheet 02/15/2018. Free Freight at $2,500.00]
---

AC DELCO & POWERMAX Brand - Packaged & Bulk:
Alkaline, Heavy-Duty, Lithium, Ni-MH & Silver Oxide Batteries & Chargers. Flashlights & Lanterns. Back-up Battery Packs for wireless devices.
[$500.00 Minimum Order - FREE FREIGHT]
---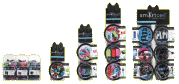 Sell today's hottest impulse-purchase tech accessories! 50%+ profit margins on highly demanded tech accessories +100% Apple MFi certified & Android compatible.
[FREE FREIGHT w/ 4 or More Bins]
---
Retail and Industrial Cyanoacrylate Adhesives, Super Glue
Thread Locker, Glue Remover, Epoxy, Accelerators, Python Glue, Rearview-Mirror Adhesive, Rubber Toughened Cement &
UV Curable Adhesives.

- New Counter Top & Free Standing Displays Available!
- Private Labeling Available - Contact SUN REP for Details.
[$75.00 Min.- FREE FREIGHT, 12 Month Guarantee!]
SUREHOLD Page
---
For more information, price lists, catalogs or general questions, please contact your SUN REP sales professional.

Printer Friendly Version Available for Download - Click Here!